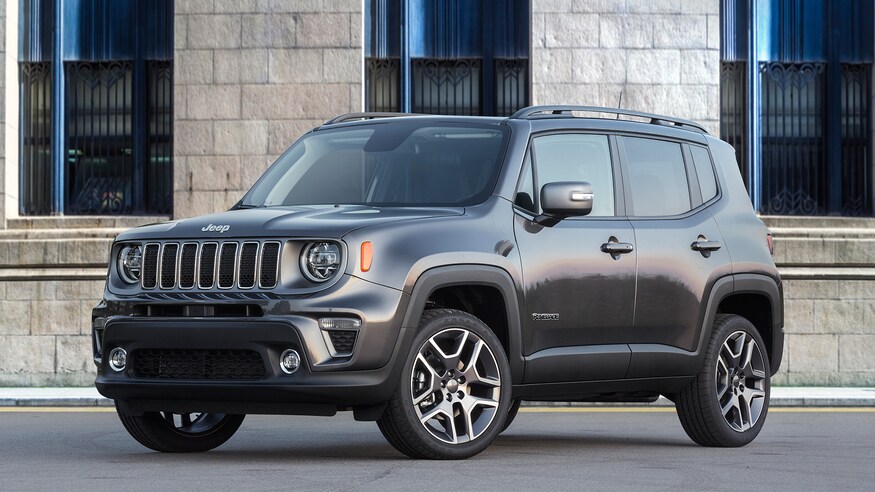 Are you looking for a smaller, off-road friendly SUV near Jonesboro? Look no further than the 2019 Jeep Renegade, available for a low price at Heartland Chrysler Dodge Jeep Ram just a short drive from Jonesboro in Wynne.
The 2019 Jeep Renegade offers lots of fun and off-road ability in a small size. Its engine packs a punch and its interior is sleek and comfortable. The smaller size of the 2019 Renegade means that you can easily weave in and out of traffic and fit into tight parking spaces. Great safety features give Jonesboro drivers peace of mind as the 2019 Renegade works to keep them out of harm's way. Read along to learn more about the 2019 Jeep Renegade, then make the short drive down from Jonesboro to test drive this great SUV.
Great Power and Off-Road Capability
The 2019 Jeep Renegade is an off-roader's dream. Its available 4x4 driving modes help it to conquer any terrain and take you deep into nature. The Renegade's impressive terrain management means that you will get a smooth ride on the highway as well, as the SUV offers a remarkably stable cabin. A 2.4-liter engine packs plenty of punch to power you down the highway and also offers up to 30 miles per gallon for a great fuel efficiency rating.
Comfortable Interior
When you think of an industrious, hard-working SUV, you probably don't think of a comfortable interior. Yet, the 2019 Jeep Renegade is here to prove you wrong. This SUV's interior is relaxing and spacious, providing you with all the comforts and technologies you expect. An available 7.0-inch touchscreen offers Apple CarPlay and Android Auto for easy smartphone connectivity. The rear seats fold down to provide lots of cargo space. The 2019 Jeep Renegade was built with comfort in mind.
Buy the 2019 Jeep Renegade near Jonesboro
Are you interested in learning more about the 2019 Jeep Renegade? Make the drive down from Jonesboro to Heartland Chrysler Dodge Jeep Ram and test drive the SUV today. With low prices, a great selection and friendly service, Heartland is the best dealership in the Jonesboro area to purchase a new Jeep. We hope to see you soon!